In the past month, it has almost been impossible to miss all of the issues that have been arising from alleged e-cigarette use. According to the Center for Disease Control and Prevention, "There are 530 cases of lung injury reported from 38 states…and 7 deaths have been confirmed in 6 states" that all have a history of e-cigarette product use. With the epidemic arising, we have seen some actions taken by the Government and the FDA to prevent, and in some cases completely ban, the use of flavored vape products.
Right now the CDC cannot pinpoint exactly what is causing the lung related illnesses. They said, "Most patients have reported a history of using e-cigarette products containing THC. Many patients have reported using THC and nicotine. Some have reported the use of e-cigarette products containing only nicotine." The FDA came out with a report saying that many of the samples that they have tested in the investigation have been vape products containing THC, and some of the products also contained significant amounts of Vitamin E Acetate. While they can't conclude that Vitamin E Acetate is the culprit, they believe it can have a significant influence.
This means no one is actually sure what these patients are actually smoking or if nicotine-based vaping products are even causing these issues. While the sale of THC products is legal in some US states, most states still prohibit the sale of THC meaning patients may be reluctant to tell their providers about using THC related products. Therefore, there is no actual evidence of any nicotine-based product causing any of the lung-related problems, so why is the government blaming all nicotine-based vape products?
The Trump Administration officials announced that they want to enact a legislation to ban flavored e-cigarette use days after these reported cases became public. In an interview with Dr. Patrick Harris, president of the American Medical Association, Harris stated, "the AMA has long called on the FDA to regulate e-cigarettes, particularly banning flavors and marketing practices that enhance the appeal of e-cigarette products to youth." Similarly, New York Governor Andrew Cuomo enacted a statewide ban on the sale of flavored e-cigarettes stating that the flavors are "obviously targeted to young people." Each of these new legislations are arising due to the increased number of teens using vape products, but what does that have to do with preventing more cases of lung disease allegedly caused by vaping? It doesn't.

On October 31, 2018, the FDA has issued a warning statement to vape manufacturers threatening a e-juice flavor ban due to the rise in teen use. It states," that the FDA restrict distribution of certain flavored products." So, the banning of flavored vape products is nothing new. While the rise of teens who use vape products has significantly increased, it is not a new trend when looking at the tobacco industry as a whole. From 1996-97 around 28% of teens reported smoking cigarettes in the past month according to the U.S. Department of Health. This was nearly 10 years after the minimum smoking age was raised to 18. The same report stated that in 2018 teen e-cigarette use in the past month increased to 26.7% while cigarette use decreased to 5%. E-cigarettes were introduced to the market in 2004, when cigarette use among teens was still popular and smokeless tobacco use was increasing. Therefore, teen tobacco use has always been popular, and teens are just choosing to use vaping products rather than cigarettes. So, the ban on e-cigarette flavors has always been on FDA's agenda to combat teen use, and the increasing number of cases of lung-related illnesses allows the media, government, and FDA to easily enact these legislations.
In the end, no one knows what is causing these issues and the recent investigations are pointing to THC vape cartridges rather than nicotine-based vaping products. There is not enough evidence to suggest that vaping has or does not have any significantly harmful effects. The media and government are using these recent cases as a reason to quickly enact the flavor ban that they have been wanting to push for almost a year. The best way to prevent potential harm due to these products is to buy them from an authorized retailer and stay away from home-made products and those that are sold on the street. Whether the ban on e-juice flavors will be enacted nationwide is still unknown, the lung-related illness cases are not the reasoning behind it. So if you're an avid vape user or looking for an alternative to cigarettes, keep calm and vape on.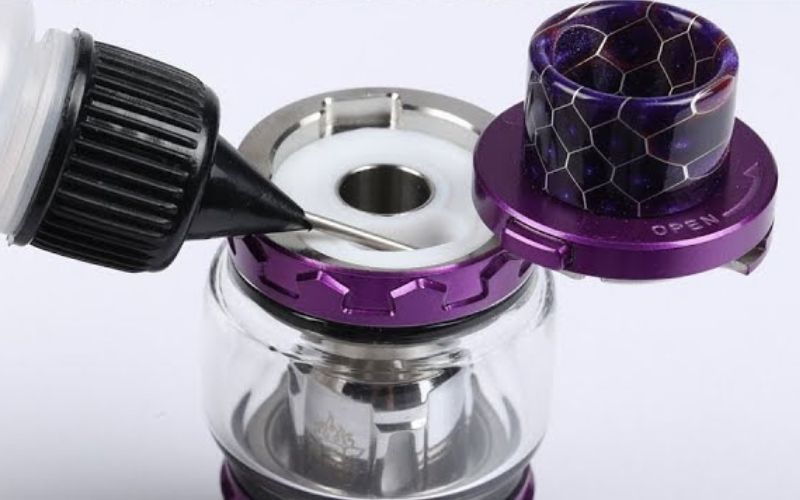 Sources:
Commissioner, O. of the. (n.d.). Vaping Illnesses: Help Protect Yourself. Avoid THC Vaping Products. Retrieved from https://www.fda.gov/consumers/consumer-updates/va...
Commissioner, O. of the. (n.d.). Trump Administration Combating Epidemic of Youth E-Cigarette Use with Plan to Clear Market of Unauthorized, Non-Tobacco-Flavored E-Cigarette Products. Retrieved from https://www.fda.gov/news-events/press-announcemen...
Commissioner, O. of the. (n.d.). Statement from FDA Commissioner Scott Gottlieb, M.D., on meetings with industry related to the agency's ongoing policy commitment to firmly address rising epidemic rates in youth e-cigarette use. Retrieved from https://www.fda.gov/news-events/press-announcemen...
Office of Adolescent Health. (2019, May 1). Adolescents and Tobacco: Trends. Retrieved from https://www.hhs.gov/ash/oah/adolescent-developmen...
Trump Calls for Ban On Non-Tobacco Flavored Vaping Products. (2019, September 12). Retrieved from https://www.npr.org/2019/09/12/760077445/trump-ca...